All roads lead to International Drive
International drive or I-drive is a center for entertainment in Orlando. Along its winding rows you can find 6 major theme parks, over 100 hotels with a combined total of over 30,000 rooms, nearly 500 brand name and outlet stores, and the nationals second largest convention center.

Attractions
I-Drive is home to 6 major theme parks and most have their own page on this website. They include SeaWorld, Universal Studios, Islands of Adventure, Wet 'n Wild, Discovery Cove, and Aquatica. These attractions are just a short drive away from one another, making International Drive a great place to stay when visiting all of these parks.
Aquatica: Aquatica is Orlando's newest water park and built by SeaWorld. It offers an impressive amount of rides with an emphasis on nature. Their most popular and signature ride is the Dolphin Plunge. In this ride you slide down a clear tube underwater through the dolphin tank. You will want to keep your eyes open on this one because you don't want to miss the dolphins swimming beside you. Aquatica is equipped with all the types of rides you would expect from a water park they have a lazy river the Loggerhead lane which transports you through the park and you will see beautiful salt and freshwater tank and other nature. Aquatica also has the Roa's Rapids which is a lazy river on steroids with white water that you can enjoy in a controlled environment.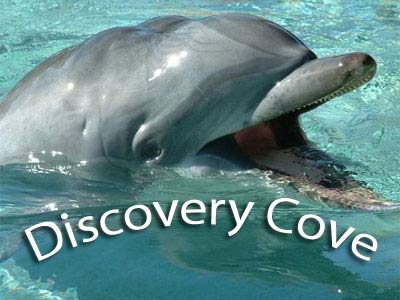 Discovery Cove: This is a truly unique water park. Here you aren't going to wiz down a 6 story slide or get covered by water in a giant play area. Discovery Cove is about discovery, discovering life. Discovery Cove is the only place in the Orlando area that you can come and spend half an hour interacting with dolphins! Let them come up and nuzzle you with their snout and swim with them. Then spend the rest of the day snorkeling with thousands of fish around the Grand Reef. If you get tired of the water check out the free-flight aviary where exotic birds fly down and land on your shoulder where you can feed them nectar harvest from the plants in house.
Hotels
CoCo Key hotel & Water Resort: Have a full house with kids, and need some time to relax? Well CoCo Key is for you. At this hotel you can let you kids go wild and play in a 54,000 sq. ft. covered water area. There is also a 6,500 sq. ft. arcade, no mater what your kids like there is sure to be something for them. Sit back relax and get some sun next to one of the 3 heated pools and let the worries drift away. Get some time to yourself and don't worry about the kids as the hotel staff is there to ensure no one gets hurt. CoCo Key is just minutes away from many of the theme parks and a free shuttle service is offered.
Wyndham Hotels & Resorts: The Wyndham doesn't have a full size water park in its backyard like CoCo Key does however it does offer a 5 star hotel that is great for any size family. And with Wet 'n Wild and Aquatica just minutes down the road who really needs a water park at the hotel? The Wyndham sports 1,052 rooms, 3 restaurants, and its very own ice cream parlor. Come and get ice cream almost any hour of the day and enjoy the fresh but frozen goodness in any wide array of flavors.
Shopping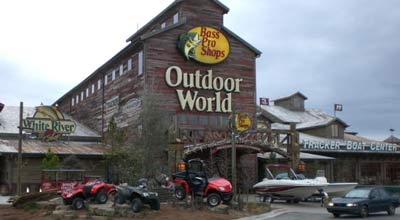 Festival Bay Mall: This is the type of mall that you want to come back to time and time again. After going shopping at this mall once your kids will be screaming "mom can we go to Festival Bay" instead of can we go to Disney Land. Festival Bay is an awesome mal with a wide array of specialty shops. Some of the rare shops include Bass Pro Shop Outdoor World, Ron Jon Surf Shop, and Sheplers Western Wear. There is also a move theater and Putting Edge. Putting Edge is a cool indoor glow in the dark mini golf experience. Be sure to watch your step as this attraction is lite by black lights and painted on black with neon paint.

Festival Bay is not the only shopping along International Drive. It offers many privately own shops around the main drag and many other venders that sell hand made gifts along the side walk. If you are looking for outlooks check out he two Orlando Premium Outlets one directly on I-Drive and the other right on Vineland Ave near by. There is also Pointe Orlando a complex that has great dinning and a full size mall with designer and brand name stores.