Sanibel and Captiva islands: Pure Florida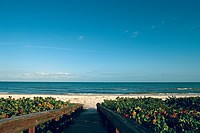 Of the 100 coastal islands that make up Florida's Lee County, Sanibel and its neighbor Captiva are best known. Connected to the mainland by a dazzling three-mile-long scenic drive across a causeway from the mainland, Sanibel is known worldwide for its shelling and the associated posture referred to as the "Sanibel Stoop." More than 200 varieties of shells litter the beaches, particularly after an especially high or low tide. The annual Sanibel Shell Fair is attended by thousands of visitors from throughout the world. For most visitors, however, shelling is a delightful excuse to enjoy hours of sun-worshipping along some of the most beautiful shoreline in North America and to absorb the unspoiled island atmosphere the natives so effortlessly maintain.


Sanibel's main street is Periwinkle Way, a picturesque, lush thoroughfare framed by a canopy of Australian pines and tall, graceful palms. Interesting shops, galleries, and restaurants dot the road from the Sanibel Lighthouse to Tarpon Bay Road, making frequent stops a must. Located toward Sanibel's northwestern tip, the J. N. "Ding" Darling National Wildlife Refuge is home to exotic species of birds and plants. Naturalists and sightseers get opportunities to witness a variety of wildlife as well, including the ubiquitous alligator, in their natural settings. You can drive, bike or hike through this sanctuary, or take a narrated tour by tram or canoe. In all, the refuge occupies 6,000 acres, over 65% of the island. More natural beauty can be found across Pine Island Sound in Pineland.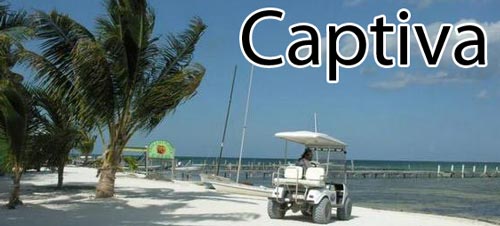 Captiva Island, Sanibel Island's northern neighbor, is one of the most beautifully preserved and well-known areas on the Gulf Coast. The nation's foremost authority on beaches, Dr. Stephen Leatherman (also known as Dr. Beach) has recognized Captiva's beaches as the country's most romantic two years in a row, noting its key features of abundant shells and its overall tranquility.

The main attraction on Captiva is that there are no attractions, only the pristine white sand, the calm water and the warm fresh air. Visitors can sit back and let the hours fly by, sunning, walking the beach, fishing, or just doing nothing. Anne Morrow Lindbergh was so inspired by Captiva's surroundings that she wrote her best-selling love letter, "A Gift From the Sea" while a guest on the island.


Although this tiny barrier island has changed in many ways since the causeway to the mainland was opened in 1963, it remains among Florida's most beautifully preserved destinations. It offers top-rated resorts with an abundance of outdoor activities such as kayaking, biking, swimming or boating.