Gainesville surrounded by academia, wildlife
Gainsville blends the stimulation of a university burg with the small-town flavor of Florida's heartland for a rare destination that drew some of Florida's earliest tourists. Along its back ways, roadside vendors sell boiled peanuts, country towns sell antiques, barbecue pork and pine forests scent the air, and crystal-clear springs make the landscape sparkle.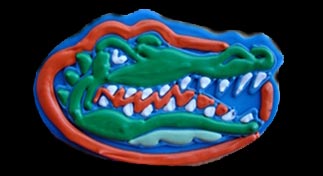 The University of Florida, the state's largest and oldest, is home to the Gators, Gatorade sports drink (invented here), an art museum and galleries, and the Florida Museum of Natural History, an ever-growing collection of fossils and habitat replicas, including a walk-through underwater scene. Around the university, restaurants and clubs cater to student budgets and appetite for action. A sense of youthful, artistic energy pervades the town, even in the old historic sections. Downtown comprises 63 square blocks and 290 buildings listed on the National Register of Historic Places, including Hippodrome State Theatre. Housed in a classic-style old Federal building, it hosts drama of a contemporary nature. Restaurants, sidewalk cafes, clubs and shops surround it for pre- and post-theater entertainment. Other historic districts around town are residential, boasting gracious old homes and gentle hills.

Gainesville sits in the midst of striking natural features and rich wildlife. For an easy look at critters local and exotic, visit Morningside Nature Center, where costumed re-enactors demonstrate 19th century farming lifestyles and trails travel the habitat of deer and more than 130 species of birds; the Kanapaha Botanical Gardens; and Santa Fe Community College Teaching Zoo.

Gainesville-Hawthorne State Trail, a 16-mile converted railroad track, takes you into the countryside and through Paynes Prairie Preserve State Park, an amazing 21,000-acre expanse where sandhill cranes, wild Spanish horses, and reintroduced American bison run free around a marsh basin. An interpretative center traces the area's historical importance to early Seminole cultures.

Limestone springs riddle this part of the state and San Felasco Hammock Preserve State Park is a good place to witness this feature, in addition to wild turkeys and white-tailed deer. Bobcats also inhabit the forests but are less likely to show themselves in the wilds. Devil's Millhopper Geological State Park offers a different view of one specific, dramatic natural curiosity: a sinkhole. This one measures 500 feet wide and 120 feet deep with 232 winding steps to take you to the bottom and its cool clime and riotous vegetation. The sinkhole formed many millennia ago when the roof of a limestone cavern gave way, leaving a massive dent in the earth's surface.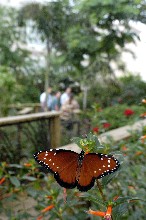 Get interactive with the springs at Ichetucknee Springs State Park, where you can inner tube or canoe the climate-controlled (by nature, of course), constant 72-degee waters. Divers, swimmers, picnickers, tubers and many forms of recreationists take to the waters and underwater caves of Ginnie Springs on the Santa Fe River.
Nearby, the old tobacco town of

High Springs has become one of the region's most charming small towns to visit for a day of antique shopping and hometown dining. Victorian-style bed and breakfasts make you want to stay the night, romanced by the sheer quiet and old-fashioned hospitality.

Scattered to Gainesville's south, towns grew up in the wake of the steamboat and railroad era and today have settled into rural retreats for the soul. The hamlet of Cross Creek was immortalized in the writings of a city woman who came for just that reason. Marjorie Kinnan Rawlings State Historic Park venerates the author of The Yearling, Cross Creek and other works inspired by her life here. Visit her "Cracker shack" home, farm and citrus grove, where rangers dress the part and spin her yarns. Towns such as Evinston and McIntosh hold historic bed and breakfasts, general stores, honeysuckle bushes, sandhill cranes and memories of the citrus boom years, before winter freezes sent the industry to the south.

The town of Micanopy itself is a living, breathing antique store. Ice cream shops, a historic museum and antique stores line its one main street, the setting for Michael J. Fox's Doc Hollywood.